Descriere
Rastignit intre Cruci este cartea pe care o asteptam cu totii de la 1897 incoace. Dupa istoaria cu vampiri a lui Bram Stocker nicun roman istoric nu a spus povestea Dracula cu atata acuratete si farmec. Scris chiar in orasul voievodului Dracula, Targoviste, de catre un istoric roman, Rastingnit intre Cruci este o carte cu nimic mai prejos decat Cei Trei Mușchetari sau recentele Lord Of The Rings sau Hobbit-ul.



- Mai spune-mi de Arina!

- Într-una din serile în care am rămas în satul lor - nu știu de ce am lăsat ușa deschisă larg, dată de perete, ca niciodată. De afară, m-a ajuns mai întâi mireasmă fermecată de palma maicii Domnului. Apoi, am simțit cum mi se închid în furca pieptului toate simțirile omenești, cum mă înalț din trup. În ușa mea stătea frământându-și mâinile Arina, copila care-mi ținea ferecat în cufăr de liliac, sufletul meu obosit și zgâriat de toate ghearele diavolului.Tremura, înăltuță, cu picioarele goale ca la început de lume, aștepta. Ochii ei mă chemau înspre ea, mă zoreau cuminți și neștiutori. Am ridicat-o, ușurel și s-a lipit de mine cu totul ca un prunc de ocrotitorul lui și stelele au prins a curge mai iute pe cer. Timpul fugea fără putere pe lângă noi, se sfârșeau secolii în clipiri de ochi, trăiau în mine tata și bunii mei din veac, coborâtori până la Adam, iar ea scâncea ca o copilă și șoptea aceeași rugăciune de iertare care însângerase buzele Evei în pragul raiului. În brațele mele se năștea, suspin cu suspin, cea mai frumoasă femeie și eu o moșeam, mângâiam sufletul care învăța în noaptea aceea să fie soață, să zămislească prunci și să fie bunică. Aș fi vrut să opresc fuga lumii să rămânem doar noi doi, dar niciun muritor nu are puterea asta.

Brațele mele noduroase se făcuseră ușoare ca fulgii să acopere pe buzele și pe trupul ei geamătul acela împletit cu râs șoptit și ochi mari a mirare și a dragoste curată.

Palmele ei de copilă tămăduiau durerile strânse în războaie și în depărtările de casă. Arina fremăta toată ca o aripa de flutur, plutit, deasupra mea, tremurul ei îmi uscaseră gura și îmi înlăcrimaseră de bucurie inima.

Apoi, într-un târziu, oasele mi s-au golit de măduvă și s-au făcut în fluiere, iar părul ei s-a așezat cărare răcoroasă pe perina albă. Ce frumos curgea muzica Lui Dumnezeu prin noi!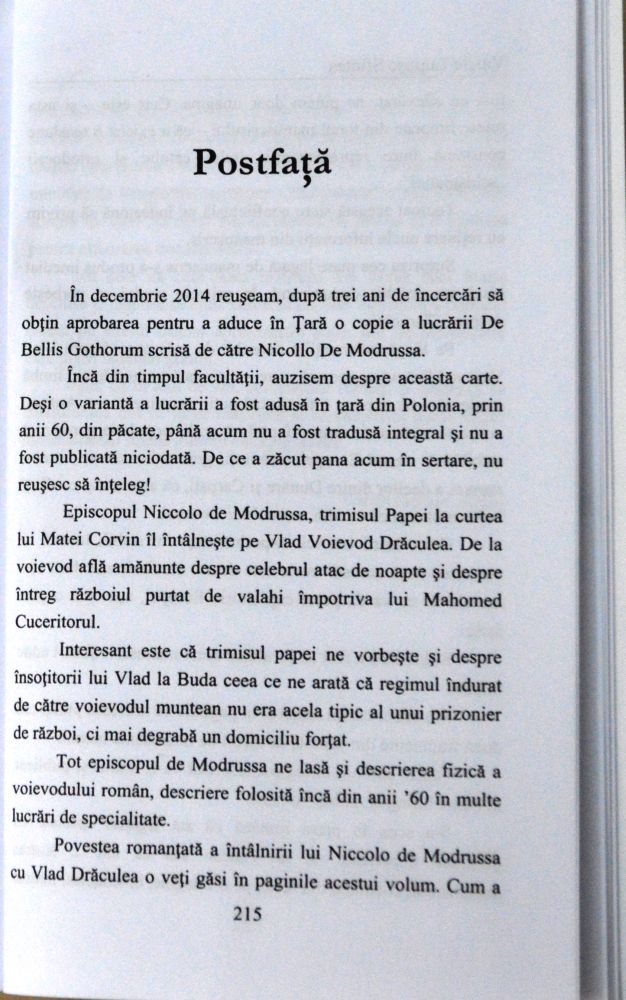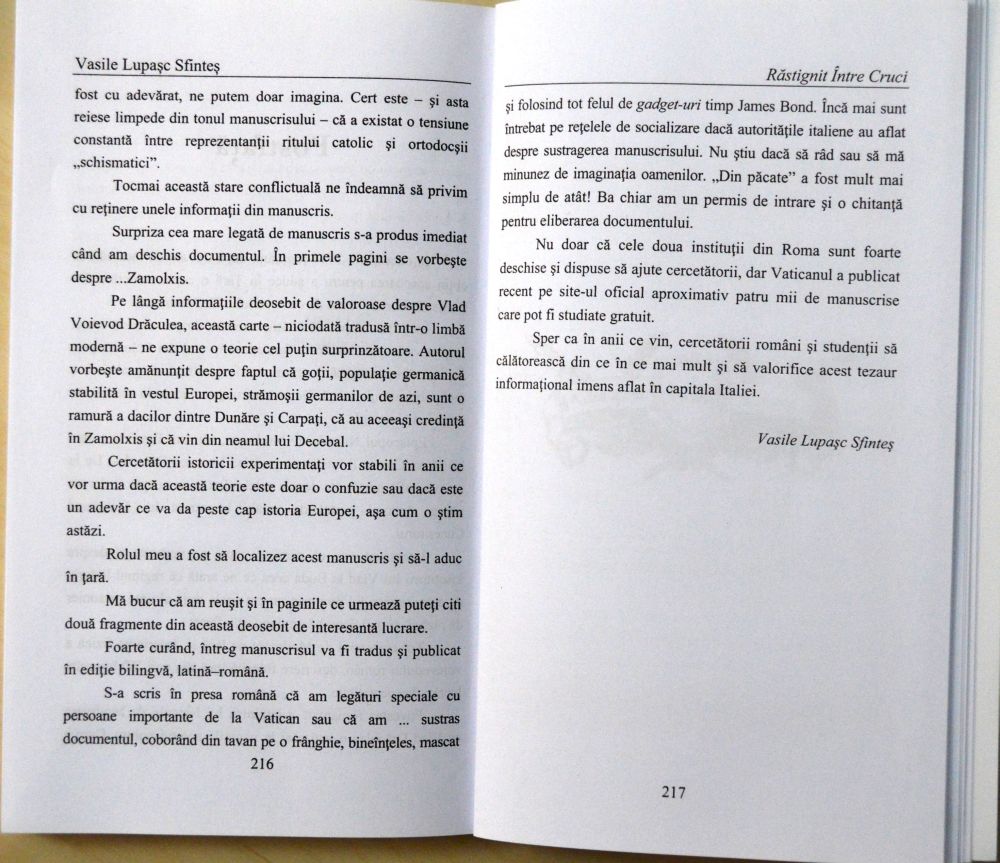 Caracteristici
Numărul de pagini: 232
Formatul în cm. (l x L): 13 x 19.5
I.S.B.N. vol. 3: 978-606-93476-7-6

A apărut în: 2016-02